There is nothing worse than having a sore knee or chronic pain – I can tell you that from personal experience. When your knee is painful, you can't do basic activities like walking. Forgotten something upstairs?
Forget about it! My knee pain kept me up and night and prevented me from doing the things that I wanted to do.
Fortunately, I found that acupuncture worked brilliantly for me and alleviated my symptoms. There are several acupuncture treatments available today. However, I've experienced the best results using an acupuncture pen.
To learn how to use an acupuncture pen on your knee, take a look at this ultimate guide.
Effectiveness Of Acupuncture Pen For Knees
Acupuncture is an excellent way to deal with chronic knee pain. It has been utilised by Traditional Chinese Medicine for centuries to alleviate muscle and joint pain, but it is only fairly recently that clinical trials or even a randomized trial has been undertaken. 
However, such trials have produced incredibly promising results. Research has generally concluded that acupuncture is a cost-effective method of pain relief, particularly when combined with Western techniques and complementary therapy. 
For instance, this clinical study concluded that acupuncture was an effective form of relief for patients with pain from osteoarthritis of the knee. Similarly, this study found that acupunture was able to improve patients' management of osteoarthritis and increase their physical function. 
If you still need a bit of convincing, check out this article titled Do Acupuncture Pens Work. You'll be an acupuncture pen enthusiast in no time at all!
How To Use An Acupuncture Pen On Your Knee
Now that you're fully convinced of the benefits of using acupuncture as a treatment for pain relief, you're likely desperate to know exactly how to use an acupuncture pen on your knee. Well, you're in the right place! Check out the steps below, and you'll be pain-free in no time.
Determine Acupuncture Points
Before learning how to use an acupuncture pen on your knee, the first thing you need to do is determine your target areas. These will depend on the benefit you are trying to achieve from the treatment. You may need to do some research to ensure that you are targeting the right points.
Below, I've listed some of the most common and useful acupuncture points for chronic knee pain to get you started.
Acupoint: ST-34 (Other Names: Stomach-34/Liang Qiu/Ridge Mound)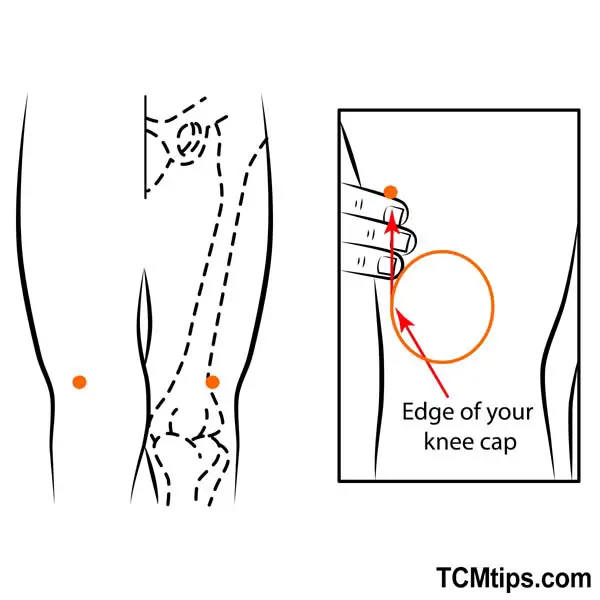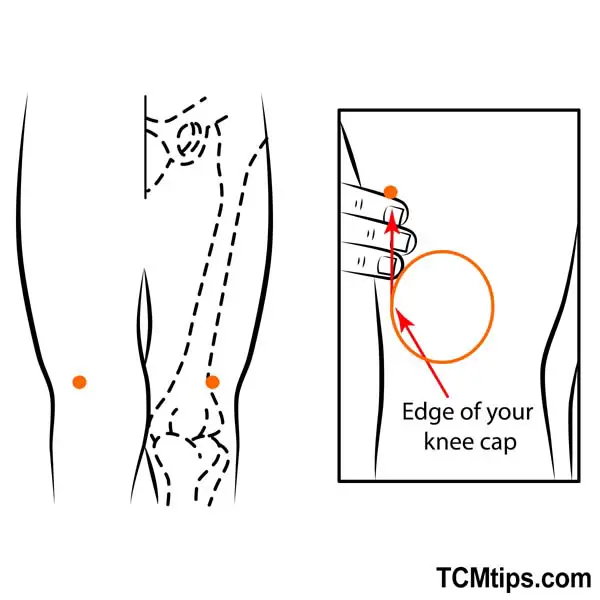 ST-34 is located on the upper outside of the knee. Also known as Liangqui, it belongs to the Stomach Meridian. This acupressure point is understood to relieve pain and swelling of the knee joint and the thigh. It also promotes blood flow and harmonizes the stomach.
Take a look here to learn more about acupressure points for thigh pain.
Acupoint: ST-35 (Other Names: Stomach-35/Du Bi/Calf's Nose)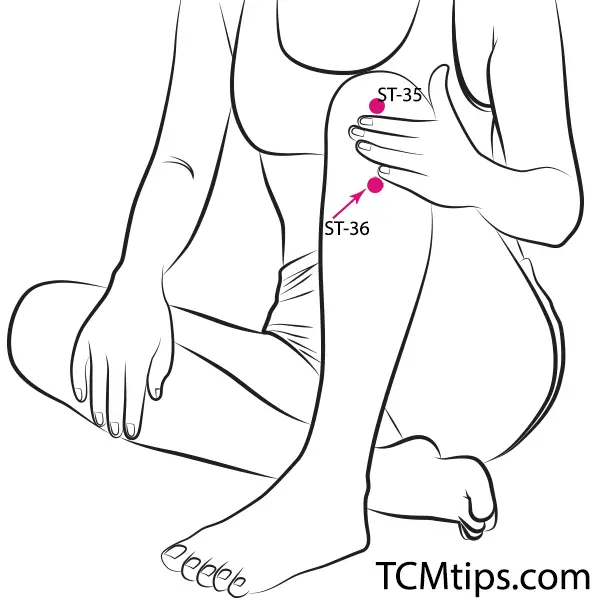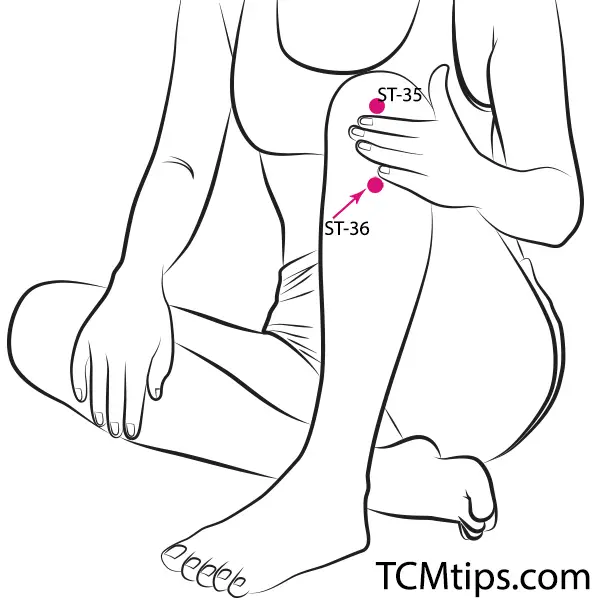 ST-35, or Dubi, is located directly on the knee. This acupressure point also belongs to the Stomach Meridian. It is understood to significantly reduce swelling and pain around the knee area. It is also known to relieve weakness of the leg and symptoms of athletes foot.
To learn more about this point, take a look at this article about acupressure points for knee pain.
Be Wary Of  Sensitivities
Acupuncture pens are very safe to use. However, it is important to remember that they are electrical devices, and so they should be used with care. If you are experiencing severe pain, swelling, or pain, always make sure to check with your doctor before you treat yourself.
Additionally, if you have very sensitive, broken, or swollen skin, using a high-frequency setting is likely to be a bad idea. I always recommend starting off slow and building up if your skin can handle it. This will prevent any side effects from taking hold.
Clean The Area And Skin
Even though you don't have to be concerned with the hygiene issues associated with traditional acupuncture, you still need to ensure that you are working in a clean environment. Make sure that you have a calm and sterilized area to work in.
Additionally, make sure that you have sterilized the acupuncture pen before use. This is very important if multiple people use this pen. It also makes sense to ensure that the skin you plan to target is clear so that the treatment will be as effective as possible.
Stretch
I recommend doing some stretching around 30 minutes before you do the treatment. This is because it gets the blood flowing, which in turn, will improve the effectiveness of the acupuncture pen.
Use The Acupuncture Pen
Now you can complete the treatment. Before following my instructions, be sure to check the manufacturer's instructions. Different acupuncture pens may need to be operated in different ways.
Generally speaking, you will need to press the pen into your chosen acupuncture point and increase the strength of the pen until you can feel it pulse. You may find that you have to experiment with the pen strengths until you can feel the acupuncture pen work.
Once you have found your point and can feel the pen pulsing, press in quite firmly (unless on sensitive skin such as that on the face) and hold for around 10 seconds. Now you can move to the opposite side of your knee to press against the corresponding acupuncture point.
When you have done both sides, you can move on to another acupuncture point and repeat the process. For the best results, focus on the same few acupuncture points for the first few treatments. 
It is by no means essential that you use an oil or gel to use your acupuncture pen. You can do the above techniques on dry skin. However, you may find that a gel makes the sensations of your acupuncture pen a bit stronger and keeps the skin soothed throughout treatment.  
Take a look at this article if you need a bit more guidance on how to use an acupuncture pen.
Other Benefits Of Acupuncture Pens
Acupuncture pens can be used for a huge variety of health conditions, pain conditions, and to generally improve your quality of life. From relieving general aches and pains to promoting healthy sinus drainage, they really can do it all. My acupuncture pen changed my life!